Business Development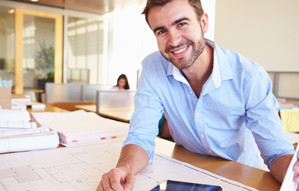 You've purchased all of the latest computer equipment and productivity programs but your staff is only using a fraction of the capability of these tools. Training employees is the key to maximizing the power and profit of today's technology and software resources. We are Small Business Specialists, and we understand your world and the hectic and competitive environment that you face everyday in order to succeed. We can help to make you more productive, and harness the power of your technology to save you money, increase earnings and customer satisfaction and to Work Smarter in the marketplace.
Computer Training Courses, Help-Desk, and Network Training
Keeping computers and networks running smoothly is a critical skill today. In addition to offering these services directly, we train and certify specialists and technicians in repair, help-desk support, server and network skills. Our certifications with the internationally recognized organization, COMPTIA, and their A+, Network+, Security+ and Server+ designations are the gold standard in this industry.
We specialize training and certification in challenging computer technical skills. We offer both private and small-classroom instruction, and our list of successful graduates and high pass-rates is among the highest in the state. Why? Our advantage is that we teach you in a real world environment where you perform repairs in our shop. Unlike other computer schools, we also operate a repair and networking business. That means that you receive expert training PLUS supervised hands-on experience with "live" repairs and network situations.
Technical training is important, but real-world experience is critical. At OnTrack, you get both!
Business Development
Microsoft Office One-to-One, group or on-site training (Word, Excel, PowerPoint, Access, Publisher, Outlook).
Real-world Tips and Tricks and Microsoft Office Street-Smart training
QuickBooks training and business accounting setup, transition and upgrades.
Computer technician, Help-desk, and Network professional development.
Call us Today for a FREE consultation at 860.267.6962, or email us at ontrack240@yahoo.com

Your business, your needs and your background are unique and all of our programs are customized. We tailor our services to fit your needs.
Don't forget to call us for your PC repair/installation needs or for network setup or upgrades including DSL, cable and Wireless networks.